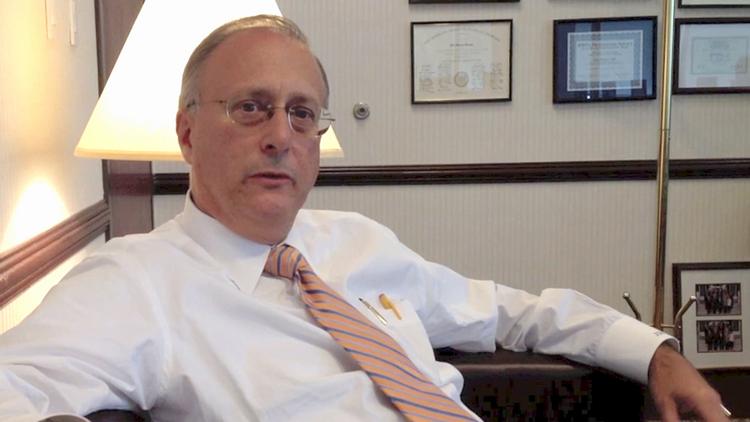 ***Note: Meeting date changed to avoid schedule conflict***
The health care landscape is changing faster than most people can keep pace with. Join us as CDPHP president and CEO Dr. John Bennett discusses current events and how social factors can have a substantial influence on a person's health. The talk will take place on Tuesday, February 19 at the University Club. Roundtable luncheon meetings are open to the public.
John D. Bennett, MD, FACC, FACP was named president and CEO of CDPHP in July of 2008 after serving more than 10 years as chair, vice chair, and board member of the Capital Region's leading not-for-profit health plan. During this time, CDPHP has been recognized as one of the top-rated plans in the nation and has been named one of the Best Companies to Work for in New York for 11 consecutive years.
Prior to joining CDPHP, Bennett served as founding member and CEO of Prime Care Physicians, PLLC. During his tenure, he co-led a team of 25 cardiologists and helped grow the practice from three employees to a 100-physician multi-specialty group.
This luncheon is sponsored by
Northern Rivers Family of Services
, which was formed in 2012 to respond to declining resources and increasing demand for services. Northern Rivers is the parent organization to Parsons Child & Family Center (founded in 1829) and Northeast Parent & Child Society (founded in 1888). Their quality of care, depth of programs, combined size and passion for the mission make them a leader in delivering mental health counseling, special education, residential and foster care, and the community-based services that keep families safely together in their homes. Their workforce of more than 1,400 provides services for 16,000 children, adults, and families in 36 counties throughout New York state.
Bennett is board certified by the National Board of Medical Examiners and the American Board of Internal Medicine, with subspecialties in internal medicine and cardiology. He earned his medical degree at SUNY-Downstate Medical Center, Brooklyn, and a Bachelor of Science degree at Rensselaer Polytechnic Institute. Bennett completed an internship and residency in internal medicine and a fellowship in cardiovascular disease at Albany Medical Center. He is a Fellow of the American College of Cardiology and the American College of Physicians.
Bennett serves as board chair for the Alliance of Community Health Plans (ACHP). He also serves on the boards of America's Health Insurance Plans (AHIP), the Healthcare Information Xchange of New York (Hixny), the Capital Region Chamber of Commerce, Colonie Senior Service Centers, Center for Economic Growth, New York eHealth Collaborative (NYeC), Palace Theatre, and The Sage Colleges. In 2015, Bennett was appointed by Governor Andrew M. Cuomo to serve as a member of the New York Public Health and Health Planning Council.
An outspoken critic of the rising cost of health care, Bennett was awarded the 2016 Marketer/Communicator of the Year award by the Capital Region chapters of the American Marketing Association and Public Relations Society of America. That same year, Bennett was also awarded the 2016 Promoting the Advancement of Technology in Healthcare (PATH) Award from the New York e-Health Collaborative (NYeC).
The cost for the February luncheon is $20, which may be paid at the door. The Roundtable also offers its guests the option of
paying in advance with a credit card
. The University Club will serve a hot and cold buffet from 12:00 noon to 1:00 p.m., with the program commencing at 12:30. Reservations for the February 19 luncheon are required by Friday, February 15 and may be made by prepaying online, by calling and leaving a message to register at 518-992-5360, or by sending an e-mail to albanyroundtable@gmail.com.