***Note: Date Changed to 11/10 to avoid conflict with Veteran's Day***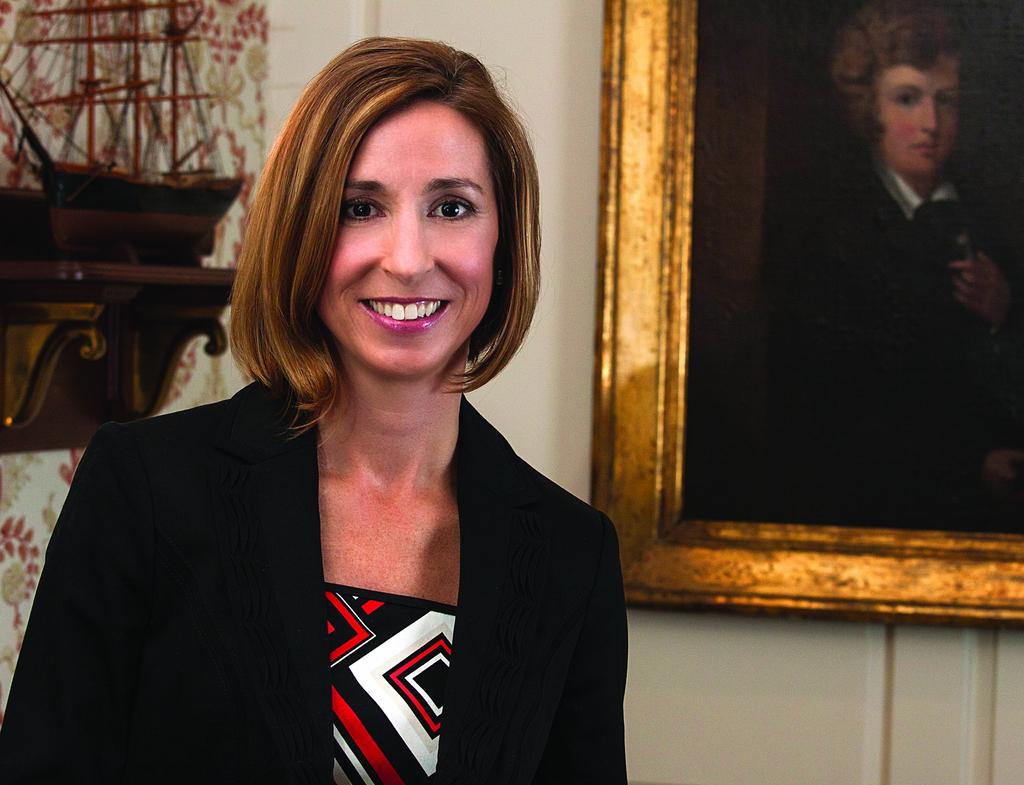 Carrie Hillenbrandt, Director of Sales and Marketing for BBL Hospitality - the company behind downtown Albany's new Marriott Renaissance hotel - will address the Albany Roundtable on Tuesday, November 10. The Roundtable usually meets on the second Wednesday of the month but is changing the date of the November 2015 meeting to avoid a conflict with Veteran's Day. Albany Roundtable luncheon meetings are held at the National Register-listed University Club, 141 Washington Avenue at Dove Street in Albany, and are open to the public.
BBL Hospitality is a full-service hotel management company offering hotel owners and developers a single, high-quality source for construction, financing, and asset management services. They are also the owners of multiple restaurants and 12 top-quality hotels in New York, New Jersey, West Virginia, and Florida.
Carrie worked with BBL Construction Services, the ownership group and designers on the transformation of the historic DeWitt Clinton Hotel to the newly opened Renaissance Albany Hotel. The hotel combines old world charm with handsome dark wood paneling and stunning marble floors, with modern touches of convenience and flair. As a part of the exclusive and upscale Marriott Renaissance label, the hotel will provide an unparalleled level of service to guests, including access to Renaissance Navigators, local experts ready to assist guests in discovering local flavors and activities.
A graduate of Siena College with a degree in marketing, Carrie began her career as a Graduate in Development Manager for Interstate Hotels, Inc. Working in all departments of the hotel, Carrie then specialized in Revenue Management and Sales for various brands such as Marriott, Omni, and Crowne Plaza. Carrie has over 20 years of experience in the hospitality industry and currently leads the strategic sales efforts for BBL Hospitality's 13 managed hotels and 13 restaurants. She plays an integrated role in working with the hotel and sales personnel to develop new opportunities and grow existing business. With membership in industry-specific associations such as ESSAE (Empire State Society of Association Executives), and MPI (Meeting Professionals International), Carrie achieved her designation as a Certified Meeting Professional.
The cost for the luncheon is $20, which may be paid at the door. The Roundtable also offers its guests the option of paying in advance with a credit card at www.albanyroundtable.com. The University Club will serve a hot and cold buffet from 12:00 noon to 1:00 p.m., with the program commencing at 12:30. Reservations for the November 10 luncheon are required by Monday, November 9 and may be made by prepaying online, by calling 518-431-1400 (the Albany Colonie Regional Chamber of Commerce) or by sending an e-mail to albanyroundtable@yahoo.com.